How to File an Accident Report in TN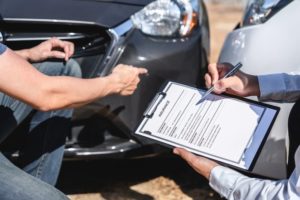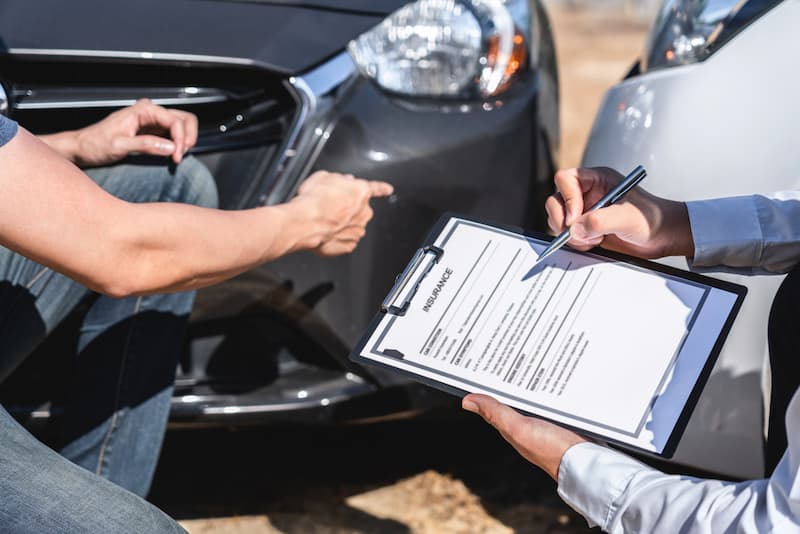 If you were involved in a car accident in Tennessee, you may be unsure of whether you need to file an official accident report. It's important to know that Tennessee law requires drivers and vehicle owners to report the vast majority of accidents that occur in the state.
If you fail to contact law enforcement and file an accident report after a crash, you risk having your license suspended and may also suffer avoidable obstacles if you need to file a claim for compensation.
Continue reading or contact The Terry Law Firm to learn more about what you should do after a Tennessee car accident.
How to File an Accident Report in Tennessee
Tennessee reporting mandates require you to notify law enforcement when:
Anyone was injured or killed in the accident.
The accident causes $50 or more in property damage.
The accident occurs in a location that requires reporting of all accidents.
Your insurance policy requires you to notify law enforcement.
If the accident causes death or injury, results in more than $1,500 in property damage, or results in more than $400 in damage to state or local government property, you are also required to file a written accident report with the police. A report must be filed regardless of who was at fault for the accident. You are required to file a report even if an investigating officer creates their own report.
To file a written report, submit a completed Owner/Driver Report form to the Tennessee Department of Safety and Homeland Security (TDSHS). You are only required to provide information about yourself and your own vehicle and insurance policy. When you file your accident report with TDSHS, a copy will automatically be sent to your insurance provider.
What to Do at the Scene
If you were involved in a Tennessee car accident, you may feel shaken and uncertain about what to do next. By taking the following steps at the scene of the accident, you can protect your rights and your ability to recover compensation:
If possible, pull over to a safe location out of the flow of moving traffic without leaving the scene of the accident.
Check yourself and other vehicle occupants for injuries and seek emergency medical attention for severe or life-threatening injuries.
Call 911 to report the accident to the police, who can help alert emergency services, redirect traffic, and initiate an investigation of the accident.
Avoid apologizing or accepting responsibility for the accident, since this could be misconstrued as an admission of guilt.
Exchange contact information and insurance details with any other drivers involved in the collision.
Ask any eyewitnesses for their contact information and statements about what they saw.
Write down everything you can remember about the crash and take photos of the accident scene, visible property damage, and visible injuries.
Why Is an Accident Report Important?
Reporting your accident to law enforcement is important because, in most cases, it's required by Tennessee law. However, reporting your accident is also important because it enables you to obtain a police accident report, which can provide crucial information for a car accident claim.
If you take the time to contact law enforcement, file your own accident report, and document your condition by seeking prompt medical attention, you'll have a much easier time seeking compensation for your losses. Police reports document useful information and provide unbiased, third-party descriptions of what happened, which can be important when determining who was at fault for a crash.
What Important Information Does a Police Report Contain?
Police reports contain essential information about the causes, effects, and other details of an accident, such as:
The time, date, and location of the accident
Contact and insurance information for anyone involved in the crash
Contact information from eyewitnesses
Statements from witnesses and parties involved in the accident
Locations and types of vehicle damage caused by the accident
Information about the scene, including weather, road, and lighting conditions
Diagrams of the accident and how it occurred
Any violations of the law or citations issued by police
Toxicology test results, if anyone was tested for drugs or alcohol
Official opinions regarding the cause of the accident or who was at fault
How Long Do You Have to Report a Car Accident in Tennessee?
If you are required to report a car accident to the authorities in Tennessee, you must submit your report to TDSHS within 20 days of the crash. To submit a report, you must fill out the physical reporting form and mail it to TDSHS at:
P.O. Box 945
Nashville, TN 37202
 How to Get a Police Report for a Car Accident in Tennessee
There are three ways to request a copy of the police report for a car accident in Tennessee:
Online – Visit the TDHSH website to request a copy of the crash report online. Reports cost $10 and may be purchased by credit card. You'll be required to provide your name, the date of the accident, your driver's license number, and other identifying information.
In-person – Go to an office location of the Tennessee Highway Patrol (THP) office or other agency that investigated the crash and request a copy of the report in person. Crash reports may be purchased from a THP office for $4.
By mail – Mail a request for your crash report to the TDSHS Financial Responsibility Division along with a cashier's check, money order, or personal check for $4. Be sure to include a return address when you submit your request.
Contact a Tennessee Car Accident Attorney Today
A car crash can change your life in an instant. If you suffered significant injuries, unexpected medical bills, or other serious losses due to a Tennessee car accident, contact the experienced attorneys of The Terry Law Firm today. We offer free consultations, and you only pay us legal fees if we recover compensation for you.
Car Accidents
If you have been involved in a car wreck case, there are generally three (3) avenues for payment of medical expenses. 
The first and most common method of payment is for persons who have been injured to pay for their medical care with their own health insurance. This does not create any problems and, in fact, most of the time this is what we recommend at The Terry Law Firm.

Persons involved in car wreck cases can use something referred to as "med pay" to pay for some of their medical bills associated with their car wreck case. "Med pay" coverage is coverage afforded by your automobile insurance to pay for injuries sustained in the car wreck. 

Occasionally, persons will be on the job working when they are injured in a car wreck. In these circumstances, sometimes it is best to use workers' compensation to pay for your injuries sustained in a car wreck.  
If one of these methods is not available to you, contact The Terry Law Firm at our Morristown, Greeneville, or Sevierville office.
Under Tennessee law, insurance carriers cannot raise your insurance as a result of a person utilizing their uninsured motorist coverage. Tennessee law states explicitly that if you are in an accident that is no fault of your own, your insurance carrier cannot raise your insurance rates due to your use of uninsured or underinsured motorist coverage that you purchased.