Injured on Vacation in Sevierville TN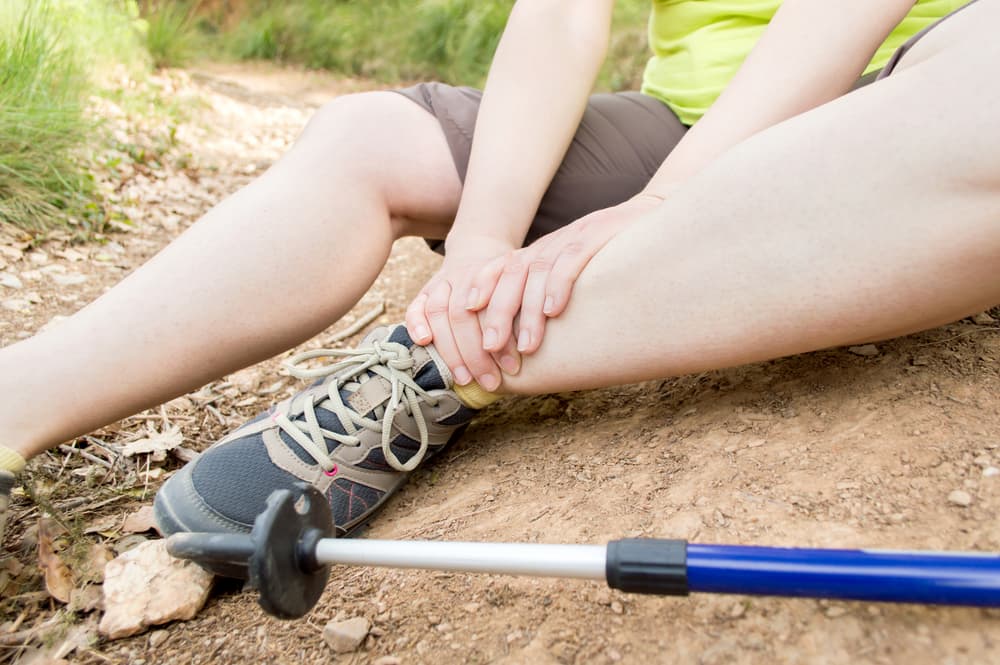 People don't expect to be involved in a serious accident while enjoying a vacation, but unfortunately, accidents can happen anywhere at any time. Sustaining injuries in an accident is always a frightening experience. It can feel even more overwhelming when you're away from home.
If you have been hurt while on vacation in Sevierville due to someone's negligence and need help understanding your rights and options, contact The Terry Law Firm. You may be entitled to pursue compensation for your medical expenses, lost income, pain and suffering, and more.
Pursuing a claim for an injury that took place in another town, state, or country may seem challenging, but our skilled personal injury attorneys understand Tennessee law. We can uphold your rights and guide you through the legal process. Our family firm focuses on personalized service, and we have a track record of favorable results.
Contact us today for a free consultation to discuss your case with a knowledgeable personal injury attorney.
Types of Accidents That Can Happen on Vacation
Car accidents – Tourist destinations tend to be high-traffic areas full of people who are not local to the area. This means the likelihood of being involved in a car accident with a negligent driver while on vacation is high.
Hotel or resort accidents – When hotels or vacation resorts are not properly maintained, visitors can sustain serious injuries in unsafe swimming pools, unmonitored parking areas, or defective elevators.
Transportation accidents – If you use a bus, taxi, rideshare service, or some form of public transportation on vacation, you're trusting another person to get you where you need to go safely. Unfortunately, transportation accidents are a common cause of injuries on vacation.
Slip and fall accidents – Slip and falls can occur due to slick surfaces, tripping over loose or uneven flooring, or falling over debris, for example. The hazards may be found at restaurants, amusement parks, hotels, airports, and other places vacationers frequent.
Amusement park accidents – People can sustain injuries in amusement parks due to negligent food preparation, spilled liquids, improper park signage, negligent ride operation, inadequate security, defective ride equipment, and other hazards.
Injuries due to inadequate security – Inadequate security can involve a lack of security cameras, insufficient lighting, or poorly trained staff. When vacation areas are ill-equipped to detect or discourage criminal activity, visitors can easily be seriously or fatally injured.
Types of Injuries That Can Occur on Vacation
Negligence-related injuries – Negligence-related injuries are caused by others who fail to behave with a reasonable level of care. This can include injuries that result from motor vehicle accidents caused by negligent drivers and injuries that occur at unsafe properties with negligent owners, among others. These may include traumatic brain injuries, spinal cord injuries, broken bones, internal injuries, back injuries, joint damage, burns, cuts, neck injuries, bruises, and more.
Food poisoning or illness – Food can become dangerously contaminated if it is handled by sick workers, left unrefrigerated for too long, cross-contaminated with things like raw meat, or cooked improperly.
Crime-related injuries – If a hotel, resort, or other vacation area is not properly monitored or secured, guests can become injured due to violent crimes. Crime-related injuries can occur due to robbery, assault, rape, shootings, stabbings, and other forms of violence.
Wrongful death – In some cases, severe car accidents, violent physical altercations, serious illnesses, and other accidents can leave vacationers with fatal injuries. When this occurs, surviving family members or dependents may be entitled to file a wrongful death claim.
What to Do If You're Injured on Vacation
Seek immediate medical attention. Even if you think your injuries may be minor, you should always seek prompt medical attention after a vacation accident. This will ensure you receive the care you need and establish an official record of your condition.
Follow through on the doctor's orders. Make sure you adhere to any prescribed courses of treatment or recommendations from your doctor. By doing so, you will give yourself the best shot at a speedy recovery and demonstrate that you are taking your health seriously.
Gather evidence. If you were injured in a crash, write down vehicle, insurance, and contact information from everyone involved. Take photographs of the accident scene and visible injuries. Ask eyewitnesses to provide statements and their contact details. Keep a file of all documentation related to the accident, such as medical bills and prescription receipts. If you were hurt on someone else's property, report the accident to the manager.
Contact a local attorney. An attorney can help you understand your legal rights, get the medical care you need, and determine whether you have grounds to file a compensation claim. Even if you are from another state or country, working with a local attorney has many advantages over working with a lawyer from home. A local attorney is licensed in the jurisdiction where the accident happened and is familiar with local laws and the court system. In many cases, a local lawyer can handle the case without you needing to return to the area.
Can I Get Compensation If I've Been Injured on Vacation in Sevierville TN?
If you were injured on vacation due to the negligence of another party, you could be entitled to claim compensation for losses like:
Medical bills – Any medical expenses related to treating your injuries, including ambulance rides, hospital stays, doctors' visits, and prescription costs. If you suffered lasting injuries, you could also receive compensation for the projected costs of care you will likely need in the future.
Lost wages – If your injuries prevent you from returning to work, you may be entitled to compensation for lost wages and losses in your future earning capacity.
Pain and suffering – You could be entitled to compensation for your pain and suffering, which is a legal term for the physical pain and psychological injuries you suffer from an accidental injury.
Loss in quality of life – A severe injury can significantly lower your quality of life. If your injury prevents you from enjoying the activities, relationships, or reputation you once held, you could be eligible to claim compensation for losses in your quality of life.
Why Do I Need a Local Accident Attorney?
If you were injured while on vacation in Sevierville, it's unlikely that you'll be able to hire an attorney from your home state to handle your case in Tennessee. You will most likely need to file your lawsuit in a court with authority in the area where the accident took place. The lawyer you hire will need to be licensed within that jurisdiction.
At The Terry Law Firm, our local attorneys have served injured clients in Sevierville and throughout East Tennessee for decades. We have a deep familiarity with Tennessee law and local court systems. Our team is prepared to handle your case here in Sevierville while you recover at home.
Contact a Lawyer If You Have Been Injured on Vacation in Sevierville TN
At The Terry Law Firm, we understand the effects an out-of-town accident can have on you and your loved ones. Let us fight for the compensation you need while you focus on healing.
For a free case evaluation, contact us today to speak with our experienced legal team.