Zipline Injuries in Tennessee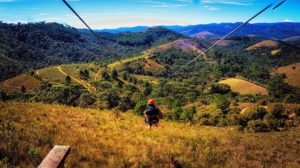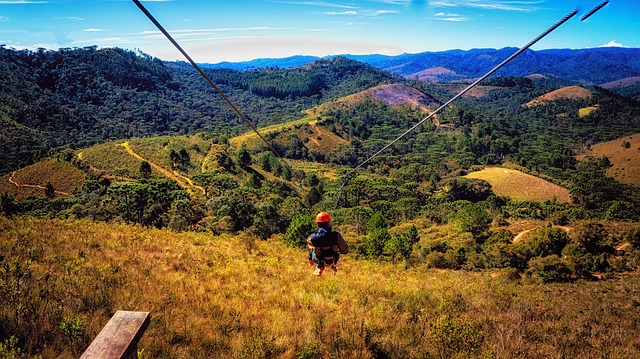 With the rising popularity of ziplines, accidents involving ziplining are also on the rise. A lack of formal safety regulations combined with a negligent zipline operator who does not adequately train employees, maintain equipment, or provide a safe environment can set the stage for zipline injuries.

If you have suffered a zipline injury, contact The Terry Law Firm now for a free claim review and advice about your legal options. We have the experience and knowledge needed to hold a negligent zipline operator legally responsible and seek the compensation you deserve.
Ziplining Accidents and Injuries in TN 
It's unclear when or where the first zipline was created, but ziplines have been around for hundreds, possibly thousands, of years in mountainous regions. Modern ziplining has its roots in daring biologists finding new ways to explore the rainforest canopies in places like Costa Rica. By rigging up a rope system, they were able to glide from tree to tree while minimally invading the space of the plant and animal life they were studying. 
From these academic endeavors in the 1970s came the development of the first commercial courses that gave tourists a unique experience and a view they would never forget. 
For decades these were rare attractions at only a handful of locations. But advances in equipment, and various tourist destinations and attractions looking for new thrill rides to offer, have resulted in an explosion in the number of ziplines located in the United States – including here in Tennessee. 
Less than 20 years ago, there were only around 10 commercial ziplines, while today, they number over 400. Also, there are thousands of amateur setups in summer camps, educational programs, and back yards. From smaller, mild courses to wild, extreme ones, these courses are more popular than ever, and new ones are continually coming online.
Common Injuries from Ziplining in TN 
A study by the American Journal of Emergency Medicine looked at a 15-year window of zipline accidents and cataloged some surprising data. Nearly 17,000 people were injured during this time. Some of the most common zipline injuries were:
Head injuries

(including traumatic brain injuries and concussions)

Contusions
Sprains

Fractured and broken bones
Nearly half of the accident victims were under the age of 9. Fractures are the most common zipline injury, accounting for 46%. Citing the AJEM study, Nationwide Children's Hospital reports that falls were the No. 1 cause of injury, resulting in 77% of zipline injuries, followed by collisions at 13%.
Common Causes of Tennesee Zipline Accidents
No federal regulations regarding ziplines currently exist, and state-level regulations vary widely, with some having no explicit rules. There are standards set forth by the ANSI and ASTM  organizations on equipment and training, as well as industry-specific organizations that focus on ways to prevent zipline accidents. 
Even with the operators following industry standards, there are several causes of zipline accidents that can lead to severe injury and occasionally death.
Improperly set-up courses and equipment.

This can include equipment that is not correct for the course, such as not being rated for a user's size and weight.

Improperly maintained equipment.

This can include worn wires, harness equipment, and carabiners, as well as towers and anchor points.

Negligently improper use of equipment

. This can include a user not correctly strapped into a harness, a harness that is not the right size for the user's size and weight, or failure to engage all safety devices. 

Improper braking systems.

Zipline crashes and collisions are the second leading cause of zipline accidents. These often happen when a user cannot control or slow their descent and end up colliding with another user or structure. There are several braking systems designed to slow the approach to the end of the zipline.

Negligent operation of a zipline.

This would include any injuries caused by an employee running the facility who fails to maintain due diligence, resulting in an injury. Zipline crashes are one of the leading causes of injuries. This can happen when the operator sends a user down a line that is not clear and results in two users colliding.
How to Be Safe When Ziplining in Tennesee 
When done with safety in mind, ziplining can be a fun and safe adventure. Whether at summer camp, a tourist destination, or a professional zipline course, there are a few things that you can do to make sure your experience leaves you smiling.
Do your research before you go.

Make sure the zipline you plan to go on has a good rating. Read the reviews. Don't discount any safety concerns left by previous users. Don't be afraid to call to make sure they are insured and licensed where applicable.

Pay attention to the safety briefing and follow all safety rules. 
Note the condition of the course and safety equipment.

If helmets are cracked, harnesses tattered, or lines look frayed, these are all signs the equipment is not being maintained.

Pay attention to your surroundings.

Trying to take a selfie or engaging in another distracting activity 100 feet in the air might lead you to collide with another user or cause an accident.
Who Is Liable for Zipline Injuries in TN?
While each zipline incident is different, a zipline accident may be due to the operator's negligence. This can include:
Faulty or improperly maintained equipment
Failure to properly train employees in safe practices
Improperly securing users into safety equipment
Even if you signed a waiver, the operator might still be liable. There are legal limits on the protections waivers offer, and an experienced zipline injury attorney can help you pursue your claim for damages. Consider talking with an experienced zipline accident lawyer at The Terry Law Firm to learn more about your legal rights. 
Types of Compensation Available for Zipline Injuries
If you or your child has been injured in a zipline accident, you may be eligible for compensation. Depending on the circumstances of your zipline incident, you may have the legal right to pursue compensation for your:
Medical bills
Lost wages
Future medical bills
Future lost wages

Property damage

Pain and suffering
Contact a Zipline Accident Lawyer in Tennesee For Help! 
If you or a family member have been injured in a zipline accident, contact The Terry Law Firm online or by phone now. 
Our caring and respected lawyers have over 50 years of experience in injury law. We have recovered millions of dollars for our clients across East Tennessee. Find out how we can help you understand your legal rights and pursue the compensation you deserve for your zipline injury.