Zipline Accidents and Injuries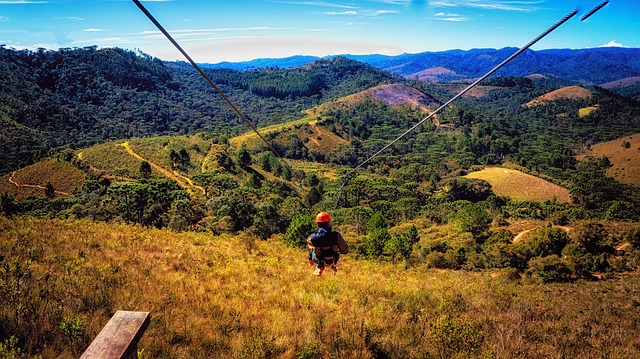 Ziplines are a fun and exciting recreational activity that has gained popularity in recent years. However, they can also be extremely dangerous. Thousands of people have been injured in zipline accidents from falls, from colliding with trees and other objects, and from other types of accidents.
Ziplines are often unregulated, meaning that operating companies might not follow proper safety guidelines. Despite a lack of regulations, zipline operators are responsible for providing proper training and safety equipment, as well as maintaining a safe and secure environment. When they fail to do so and their negligence leads to injuries, they can be held legally responsible.
If you have been injured in a zipline accident, contact The Terry Law Firm today. We have the resources and knowledge to build a strong case for you against the zipline operator and any other at-fault parties.
Types of Zipline Injuries in Tennessee
Across the U.S., ziplining injury statistics indicate that these types of accidents are increasing, with nearly 10 zipline-related injuries occurring each day in a single recent year. Children were the victims in more than 75% of the cases, and over 10% of zipline accidents were severe enough to require hospitalization.
Common zipline injuries include:
Concussions and other closed head injuries
Broken bones
Sprains
Bruises
While zipline death fortunately is less common than the injuries listed above, some zipline accidents have been fatal. For example, a teen was killed in a Knoxville zipline incident after the safety harness wrapped around his neck, and a 12-year-old girl died after a zipline snapped at summer camp.
What Does It Mean If I Signed a Waiver for a Zipline in Tennessee?
Zipline operators and amusement parks, such as the Dollywood ZipTour, typically require participants to sign a waiver before they go for a ride. These waivers contain convoluted jargon, are overly broad, and cover a wide range of participation risks from getting cold, to bodily injury, to even dying. Some companies even print liability limitations on the back of tickets. This can mean that you're unknowingly agreeing to those assume those risks without even signing a document.
Customers who sign these waivers or merely buy tickets may assume that they can't sue the operating company after they have been injured in a zipline accident. This is not always true. Each case is different, but there are limits on how much liability companies can avoid in the event of a snapped line or another malfunction or mismanagement.
If the operating company's negligence resulted in a zipline injury, they could be held legally responsible to financially compensate the victim depending on the specific facts and circumstances. For example, you might be able to sue the company for an equipment failure or if one of their employees' irresponsible behavior led to your injury. However, you'll need solid evidence to establish that the zipline operating company was liable for your injury.
Getting justice after you've signed a waiver is a complicated process, so it's vital to hire an experienced zipline injury attorney with a track record of success to pursue your claim.
How Can The Terry Law Firm Help Me?
For over 50 years, the caring and respected lawyers at The Terry Law Firm have provided solid legal representation and personal attention to clients across East Tennessee. We've tackled all types of injury cases and have won millions of dollars for our clients.
Our results and testimonials from past cases demonstrate how we can help you seek fair and full compensation for what you've gone through.
Let our experienced and committed team of knowledgeable zipline accident attorneys work for you. Call us today, reach out to us by online chat, or fill out our online contact form to schedule a free consultation. You only pay us if and when we recover money for you.